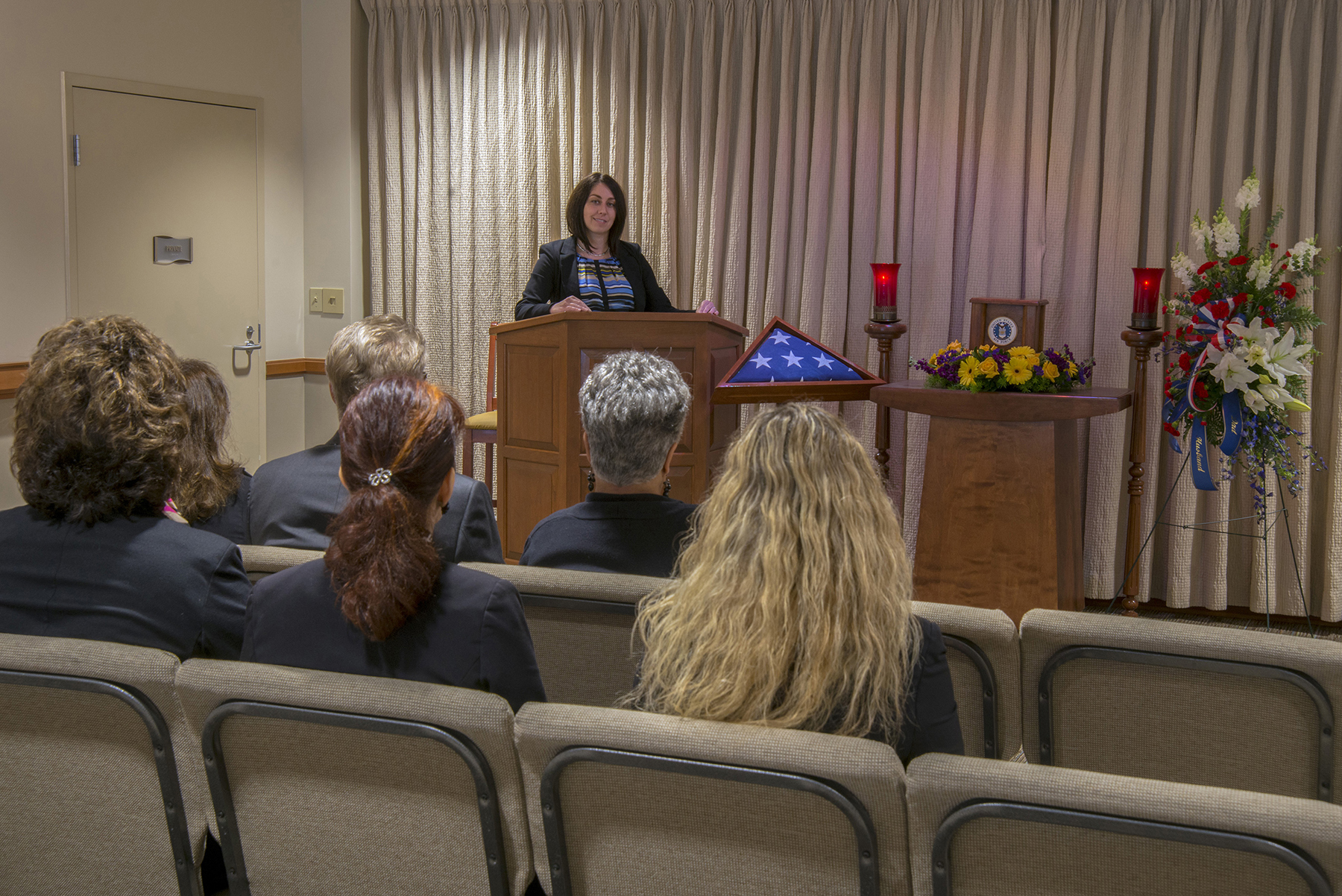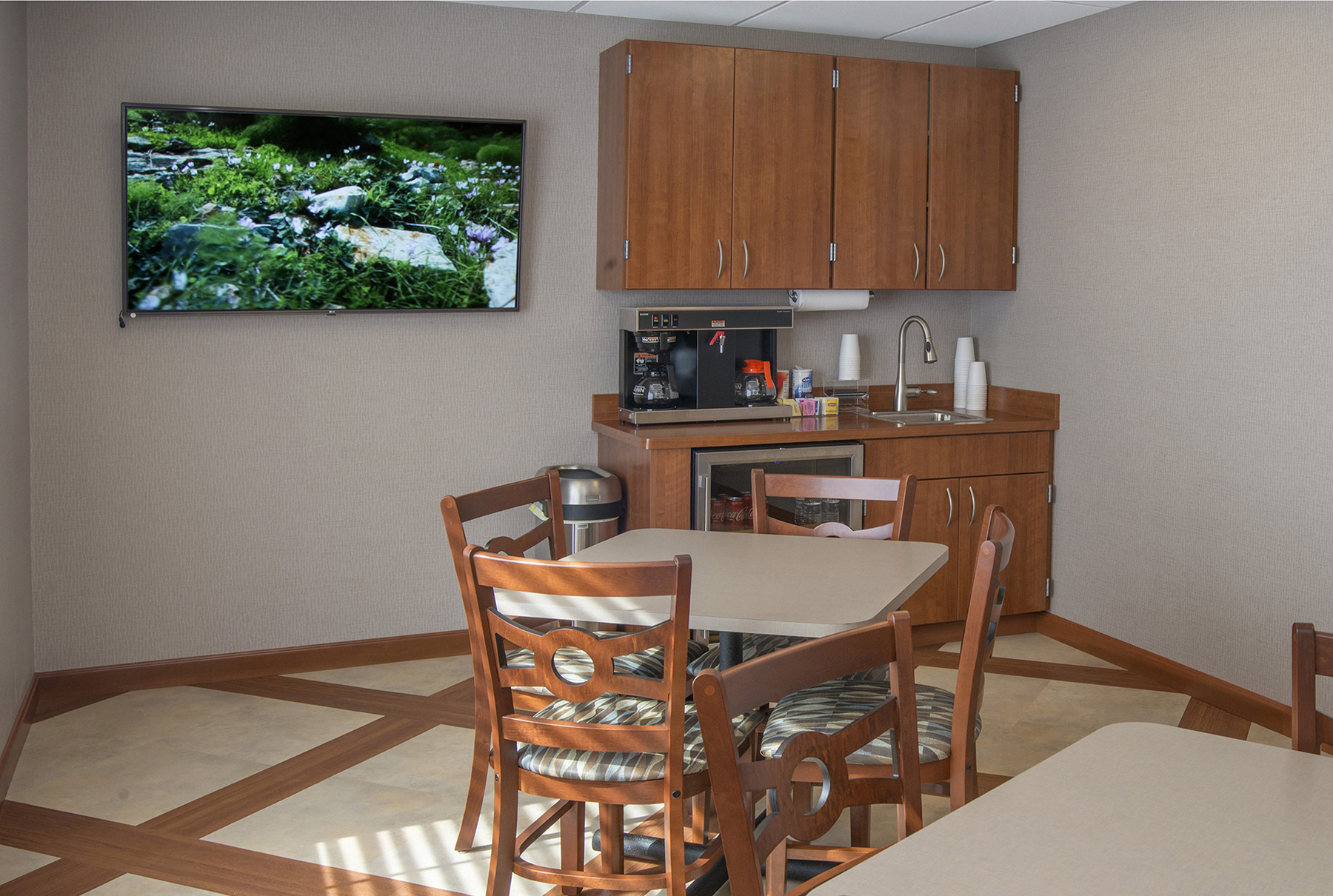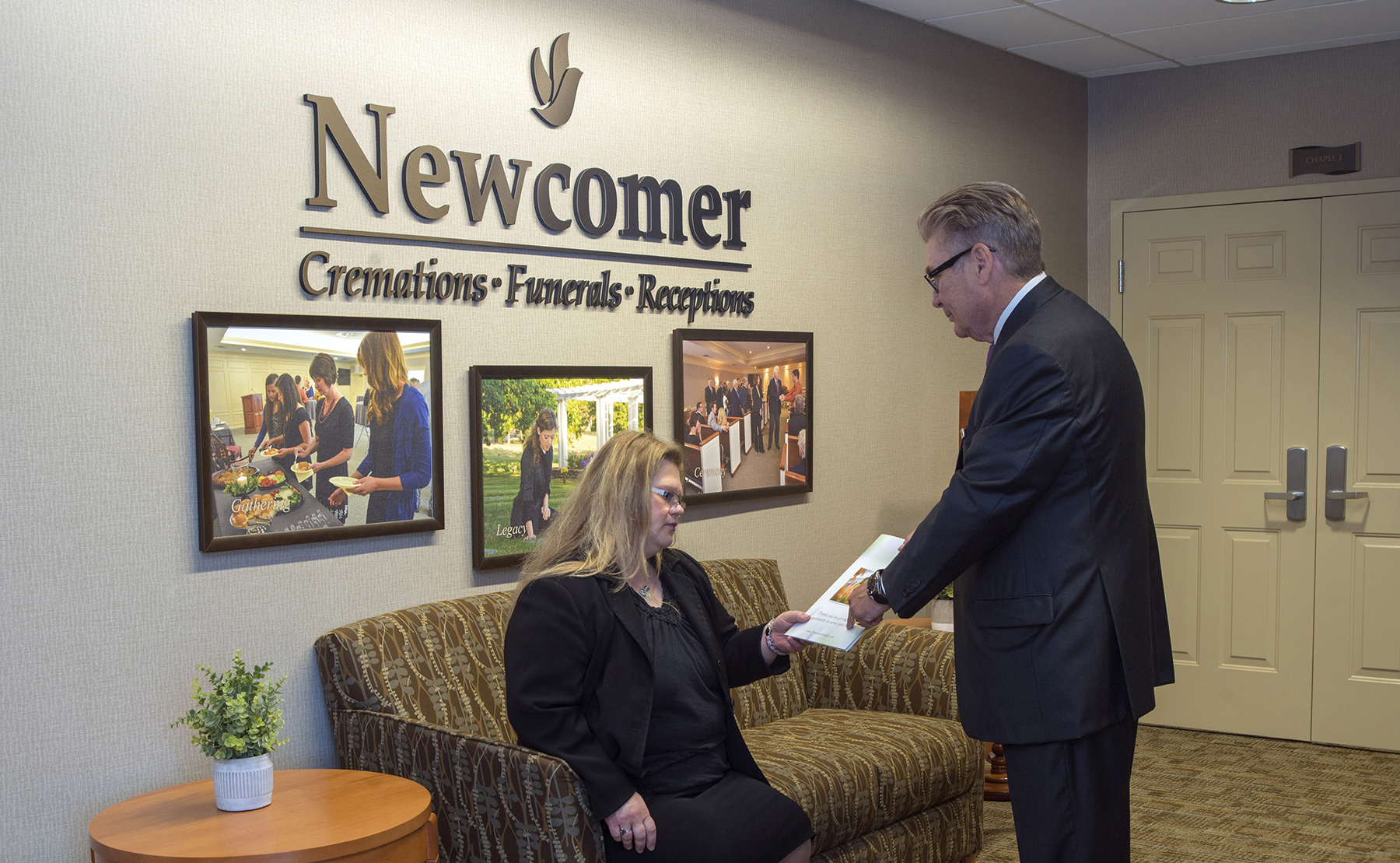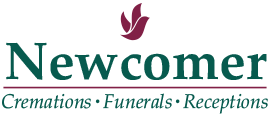 North Dayton Chapel - newly remodeled to serve you better!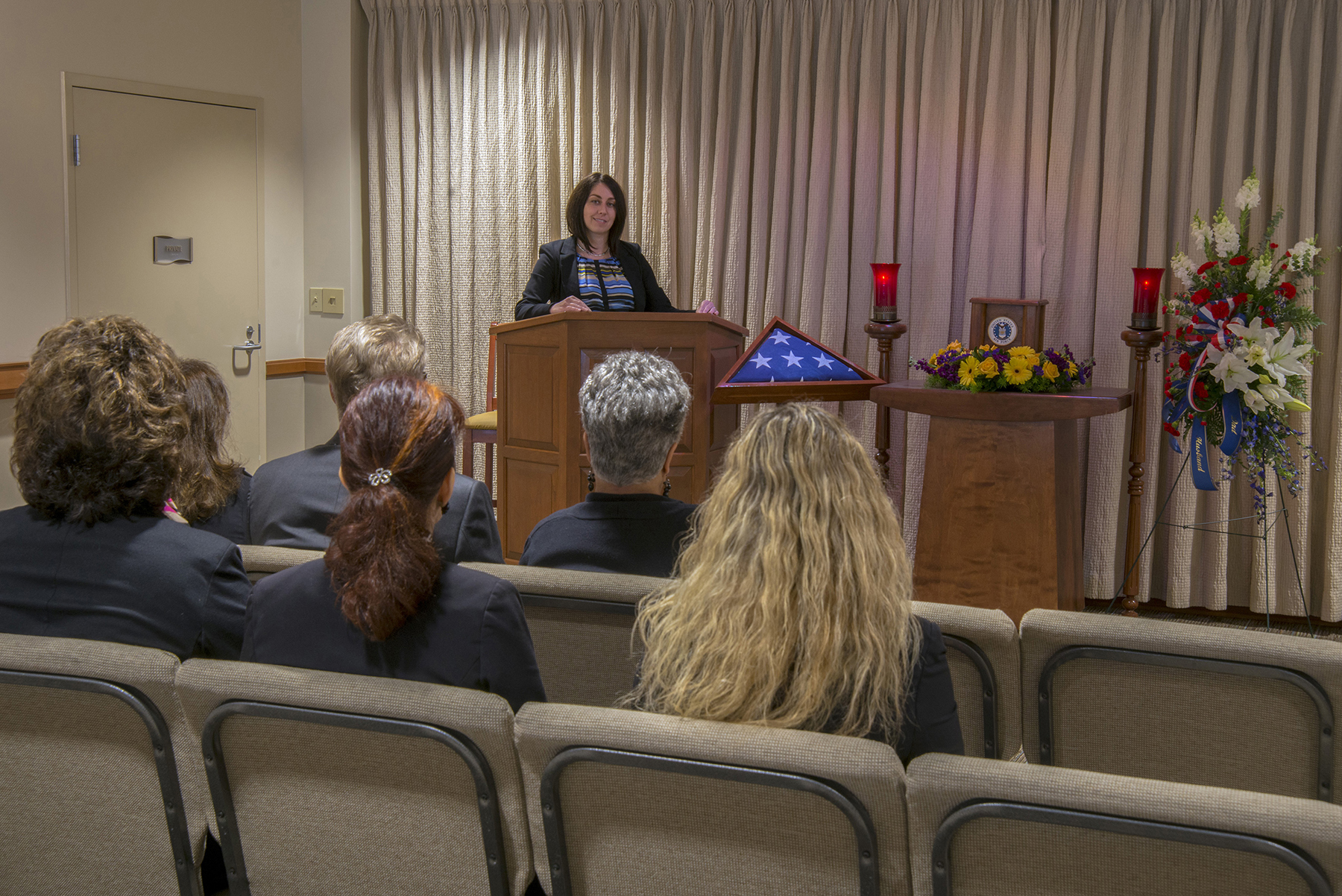 If you drove by our funeral home this year, it was hard to miss the large construction project going on out front. We realized that with the number of families requesting our services, we had outgrown the size and layout of our funeral home, and a big change was needed. So, over the course of several months we completely remodeled the interior and even part of the exterior of our building.
The biggest change was expanding the front of the building out into the parking lot, and adding two gathering rooms just inside the front doors. These spaces allow families and their guests to gather and enjoy some refreshments before or after services. We also added a long, low ramp to bring even greater accessibility to our building. Other changes include new lobby furniture and decor, and a new conference room for families to make arrangements for their loved one's services.
If you visited us during the construction phase, we sincerely appreciate your patience with the process, and invite you to come back and take a look at the finished product. We know you will be as pleased as we are! If it isn't convenient to stop by, you can take a look at our virtual tour here!
Posted: September 20, 2018